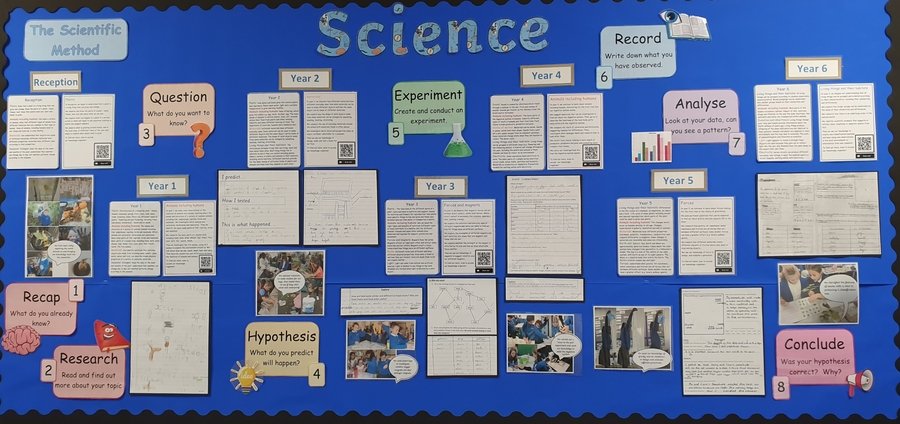 Science
At Eastburn, we encourage pupils to become powerful, enthusiastic, scientific learners whose natural curiosity about the world around them is stimulated and enhanced through exciting, challenging activities. Their interest in observing, understanding and finding rational explanations for what they have observed is nurtured and supported so that they are prepared, and able, to put forward hypotheses and test them safely and effectively, to further their own learning. We provide a stimulating environment where Science is embraced, so that children can design and carry out their own experiments, to develop a deeper understanding of the wider world.
British Science Week - Science Fair 20.3.23
We would like to thank all the families who joined us to celebrate Science Week at our science fair - we are immensely proud of all our young scientists who were really enthusiastic all through Science week and clearly, thoroughly enjoyed sharing their amazing investigations with you all.
Don't forget to head on over to the British Science Week website where you can find lots of brilliant ideas for enjoying science at home through their activity packs and, of course, until the 31st March, you can still enter their Poster competition, with some amazing prizes!
For even more fun STEM activities head over to the IMechE "STEM at home" page here.
Please share any activities that you enjoy at home, with us at school, we would love to hear about them.