International Links
We are currently involved in a number of E-twinning projects with other schools around the world. Click on one of the links below to find out more about the projects we are involved in and we use these to support the children's learning.
eTwinning School Award
We are delighted to have been one of only 29 schools in the UK to be awarded the eTwinning School Award!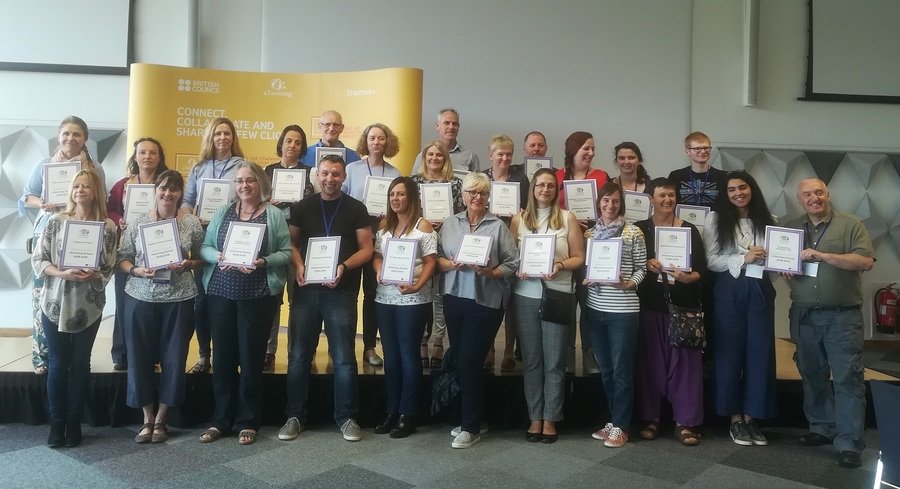 Wojtek eTwinning project, with a school in Poland:
This project has won a prize in Poland in their national eTwinning awards, winning the Cultural Heritage category.
Erasmus+ Project Learning Together:
https://twinspace.etwinning.net/48388

This link contains information and photographs from the visit to the school in Finland made by three members of staff from Eastburn School in October 2017.
Christmas Connections Through Art 2017
https://twinspace.etwinning.net/48078
This project currently has schools in 14 European countries taking part (Croatia, Estonia, Finland, Georgia, Germany, Italy, Republic of Moldova, Poland, Romania, Slovenia, Spain, Sweden, Ukraine, United Kingdom). The children are researching art and artists and using this as inspiration to design a card. Cards will be exchanged with the other schools.
This project has won two High Commended Certificates, awarded to both Mrs Linford and Mrs McMeakin at the eTwinning conference.
Here is a link to the article which recently appeared in the Keighley news.